About Space Coast Kennel Club (SCKC)
Based in Palm Bay, Florida, Space Coast Kennel Club of Palm Bay, Inc. (SCKC) was established in March 1982 and is an AKC member club.
The American Kennel Club (AKC) recognition as an All-Breed Club was achieved, and permission was granted to hold a series of B-OB Matches (five matches were required to be staged in scheduled sequence.) Progression to A-OA status was then followed by AKC permission to hold licensed dog shows.
SCKC is a non-profit organization devoted to the advancement of purebred dogs. Club territory covers various cities in Brevard County Florida, including Indialantic, Indian Harbour Beach, Malabar, Melbourne, Melbourne Beach, Palm Bay, Palm Gardens, Rockledge, Viera, West Melbourne, Satellite Beach, Sebastian and Suntree. Our members are actively involved in the sport of showing and training dogs for the conformation and obedience rings. Membership is open to any person with an interest in purebred dogs. We welcome all who enjoy their dogs and there is no requirement that individuals be actively showing their dogs in order to become members.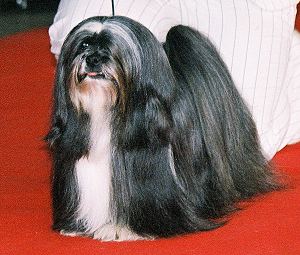 WHAT WE DO
The SCKC helps promote a bond between people with similar goals. The Club provides educational programs, seminars, social events and also publishes a monthly newsletter with information on club activities.
Each year SCKC hosts two AKC shows, one in June and the other in December, as part of a weekend cluster of shows held in Orlando.
We host a "fun" match each year to provide dog owners a chance to give their puppies experience in the conformation and obedience ring.
We also conduct monthly meetings offering informative guest speakers in areas relating to canine health, training, behavior, local issues surrounding the ownership of dogs, etc.
Each year a portion of the funds raised from our sanctioned AKC shows is donated to various organizations such as the Canine Health Foundation and other AKC programs.